La Jolla has beautiful mansions, breathtaking views, and brilliant sunsets. As amazing as those qualities are, some of us long for water. Whether you're longing to surf, sail, snorkel, or just catch the breeze from the seashore, La Jolla has the ultimate water adventures! And Pantai Inn, one of the small luxury hotels of the world, has a front-row view.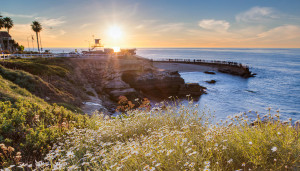 Surf
The Beach Boys were right when they penned the lyrics, "Catch a wave and you're sitting on top of the world." On top of the world is exactly how surfers feel, and Windansea Beach provides a great opportunity to do just that. With surfs reaching as high as six feet, this beach is not the place to go with children for a calm day playing in the sand. It really is better suited for the adventurer or for admiring the awe-inspiring views while walking along on the sidewalks. The shoreline is laced with sandstone rocks, adding yet another touch of natural beauty. For sure, surfers will be challenged by the waves. And the rest of us? We'll eavesdrop on the local surfers' bantering about the virtues of charging the waves here.
La Jolla Shores' waves are not nearly as wild as those on Windansea Beach. Here you'll find not only places that provide surfing lessons, but also the waves that are appropriate for those who can't leave Cali without at least trying to hang ten. Try Surfdiva for lessons. The adjacent Kellogg Park offers grassy areas, playgrounds, and fire pits for the evening hot dog or marshmallow roasts. This is the place for a full-fledged, fun-for-everyone beach.
Family Swim
Everyone local knows the best family beach is Children's Pool Beach. Not only is this beach ideal for families, you might also see a harbor seal, as they now inhabit the cove.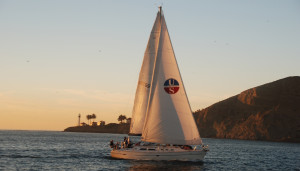 Boat & Kayak
If you're a little less adventuresome but want to be out on the water anyway, consider a boat, whether a sailboat, yacht, or a tour boat.
Pantai Inn offers a fantastic sailing package for all its guests that includes a three-hour private sailing adventure for two.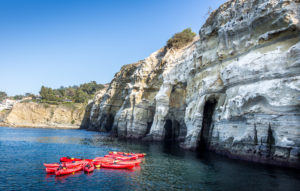 Check out Everyday California Adventures that offers powerboats, wave runners, yachts, sailboats, and more. Their La Jolla location offers a number of rentals for Pantai Inn guests.
Everyday California Adventures offers a whale watching tour as well. They will take you about two miles offshore for the best place to see these amazing mammals.
Kayaking is a popular water adventure in the La Jolla area, and Pantai Inn partners with Everyday California Adventures to provide guests with an amazing experience. Guides will take you on an unforgettable tour to the La Jolla Ecological Reserve where you might see leopard sharks, sea lions, dolphins, and more. These tours are suitable for almost everyone ages five years and older.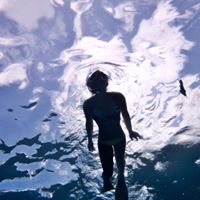 Snorkel
Everyday California Adventures also offers one of Southern California's coolest snorkeling experiences at Underwater Park. This La Jolla Ecological Reserve, is rated as one of the top ten places in the world to snorkel. Their expert guides will point out underwater rock formations and amazing underwater life for your next water adventure.
Pantai Inn will help you with your necessary details for your water adventures.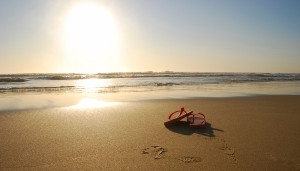 Whatever pace you prefer, La Jolla has the water adventure for you. After a day in the sun and surf, come back to Pantai Inn, where you can watch the sun set over the Pacific Ocean right from your balcony while enjoying one of our prized teas, coffees, or cocktails.
Have you visited us before? What was your favorite water experience?