The Latin phrase, "omne trium perfectum," means those things which come in sets of three, are considered perfect, or complete. That's why we offer you three reasons to stay with us at Pantai Inn, one of the Small Luxury Hotels of the World, for the 2019 Councours d'Elegance.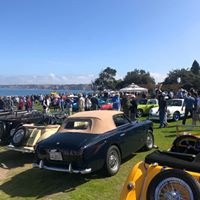 The La Jolla Concours d'Elegance is a jaw-dropping, awe-inspiring, prestigious car show that comes to La Jolla once a year. This year, the event celebrates its 14th year and is held on April 12-14. If the mention of 130 world class, concourse quality cars makes your heart skip a beat and your hands tingle, join the entire city of La Jolla for this event.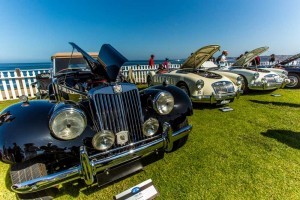 Reason #1: Get A Front-Row View
Pantai Inn is a mere .1 mile from the center of the La Jolla Concours d'Elegance show. Staying with us means you can walk to the show in less than five minutes.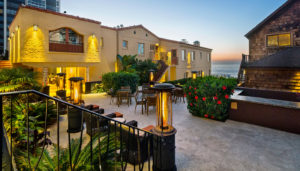 Just stroll out the front door of one of our suites or cottages, walk across the street, and you're in the middle of one of the world's finest car shows. Think Bugatti, Ferarri, Rolls-Royce, and more, along with vintage domestic cars such as Lincoln, Chevrolet, and Buick. These cars are in pristine condition. As in perfect condition. As in original everything. You'll feast your eyes on row upon row of these beauties. You'll walk down memory lane as you think about that car you used to own, or the car you wish you could own. Once you're finished looking, come back to the Inn where you can admire the cars from a distance, and people-watch too.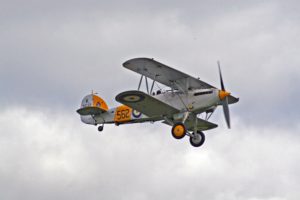 Reason #2: Enjoy the Air Show from Your Balcony
"Aeroplanes" will also be on display. What's more, pilots will offer their annual vintage air parade from these aircraft, including formations and aerobatics. You can see most, if not all, of this show from a number of our balcony locations. Add in the Pacific Ocean as a backdrop for these amazing stunts, and you won't know whether to catch a breeze or catch an adrenaline rush. No worries, you can do both.
Reason #3: Get in on Some Luxury Car Driving Action
If this world-renown car show whets your appetite for your own luxury car driving, we can make those arrangements! Pantai Inn offers a driving experience. We'll have a luxury Bentley or sporty Tesla dropped off at the Inn, so you can feel like you own the world for 24 hours as you cruise in and around the area.
Get in on the event celebration, as well. The La Jolla Concours d'Elegance is primarily known for its main attraction, the cars, but the organizers also know how to put on a luxurious celebration. Choose to join in from our Inn, as it feels like the celebration pours right into our hallways and grounds. Or, if you want to be in the middle of the activity, take that less-than-five-minute walk to discover musicians, fine food, drink purveyors, and entertainment unlike anything else you've seen. Come back to your room to rest up for a while, and then out you go again.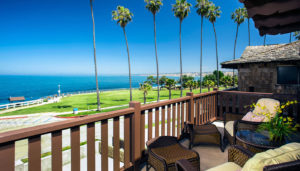 The Concours d'Elegance offers an unforgettable three-day event. Add that event to Pantai Inn's world-class amenities and ocean views, and you have a trifecta of perfection.
Have you experienced the excitement of the La Jolla Concours d'Elegance? Tell us about it!